This is my first post for a finished Chirstmas Ornie. Last night I finished CEC's Three French Hens from their "On the First Day of Christmas" chart (#249). I love just about everything Vickie Hastings designs.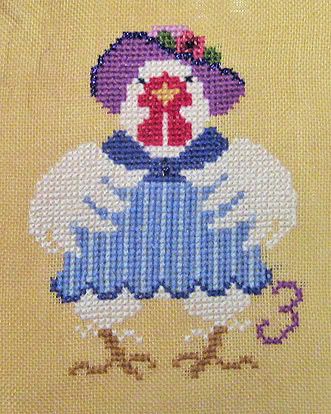 I had previously finished the first one, Partridge in a Pear Tree, which I post here, but I am waiting on a order of Kreinik #4 braid 24HL to finish Two Turtle Doves.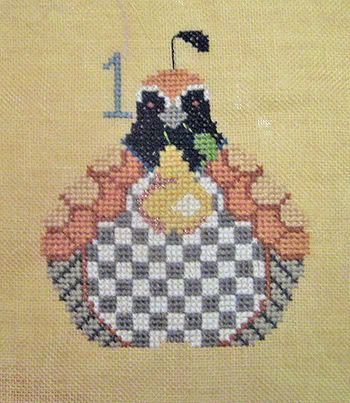 Also, last month, I finished Erica Michael's "Lights of Advent" from JCS 2006 ornie issue, which I am SAL with my Yahoo group. We will be doing one a month.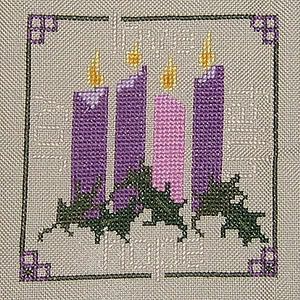 Ok, so now we are all caught up to the ornies I'm stitching this year. I plan to stitch another JCS ornie this month, haven't decided which yet.